QUARTER FINAL GAMES ON AUGUST 19, 2021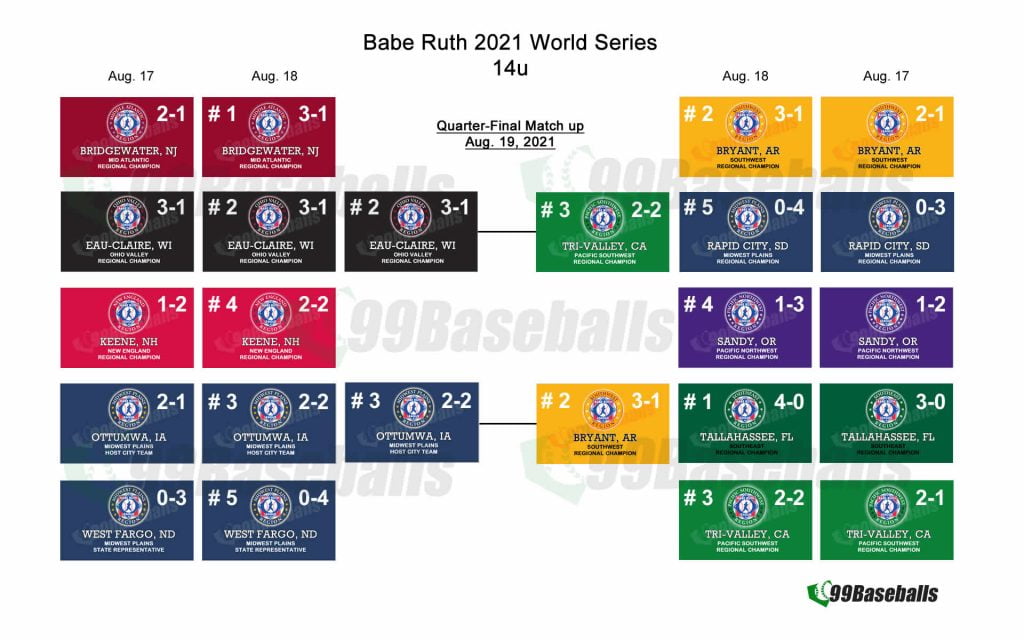 GAME RESULTS
Ottumwa, IA (Midwest Plains Host City) @ Bryant, AR (Southwest)
Bryant (Southwest) fell behind early and couldn't come back in a 5-1 loss to Ottumwa IA on Thursday, August 19, 2021.
Ottumwa IA scored on a sacrifice fly by Tatem Telfer in the first inning, a single by Brayden Larkin in the first inning, and a groundout by Matthew Mitchell in the second inning.
In the first inning, Ottumwa IA got their offense started. Telfer's sac fly scored one run for Ottumwa IA.
Telfer was the winning pitcher for Ottumwa IA. The hurler lasted five and two-thirds innings, allowing two hits and one run while striking out seven. Marcus Johnson threw one and one-third innings in relief out of the bullpen.
Eli Berry took the loss for Southwest. The pitcher allowed two hits and two runs over one inning, walking one.
JT Allen went 2-for-4 at the plate to lead Southwest in hits.
Tucker Long led Ottumwa IA with two hits in three at bats.
Ottumwa advances to the semi-final game on Friday, August 20, 2021
Game Roster
Ottumwa, IA (Midwest Plains Host City) Stats (GameChanger; gc.com)
Bryant, AR (Southwest) Stat (GameChanger; gc.com)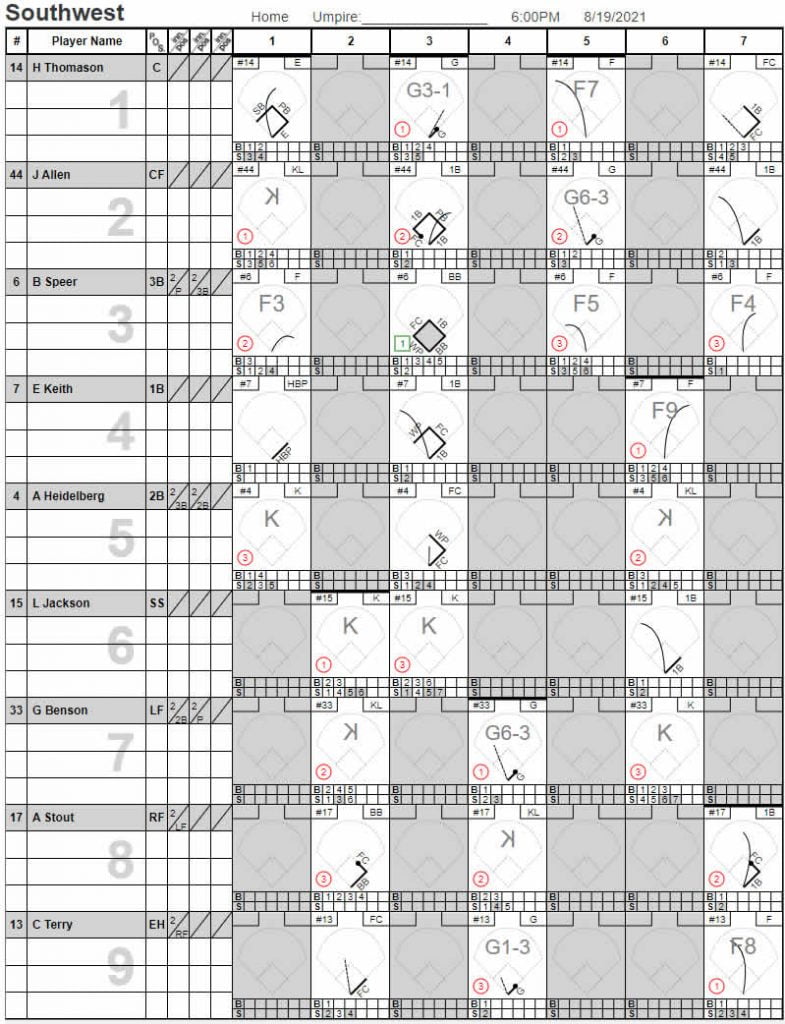 Tri-Valley (Pacific Southwest) @ Eau-Claire (Ohio Valley) Recap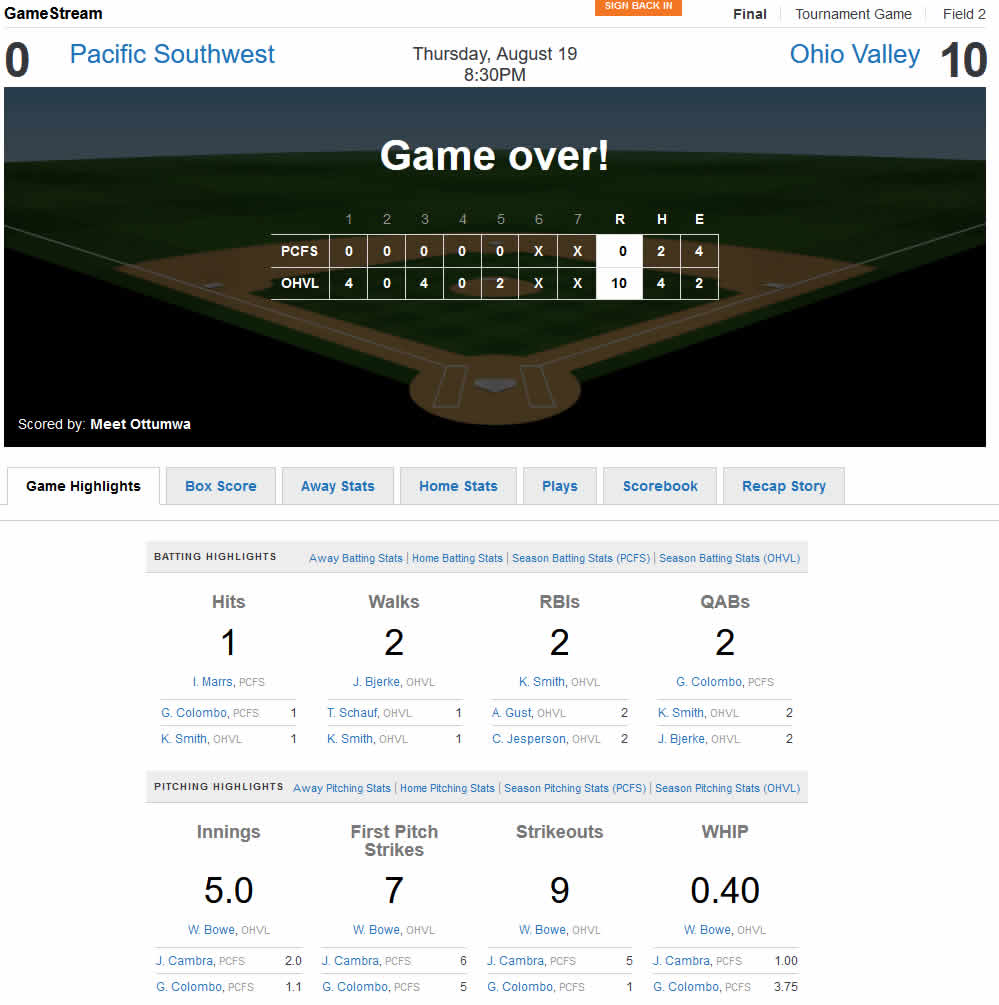 Warren Bowe had all the right stuff on Thursday for Ohio Valley, allowing zero runs and besting Pacific Southwest by a score of 10-0.
Ohio Valley got on the board in the first inning when Cooper Jesperson doubled on a 1-2 count, scoring two runs.
Ohio Valley put up four runs in the third inning. Ohio Valley put the pressure on, lead by a walk by Aaron Gust, by Hunter Sandberg, and an error on a ball put in play by Carter Gunderson.
A single by Gavin Colombo in the second inning was a positive for Pacific Southwest.
Bowe got the win for Ohio Valley. The pitcher allowed two hits and zero runs over five innings, striking out nine and walking zero.
Nolan Jess took the loss for Pacific Southwest. The pitcher surrendered four runs on three hits over two-thirds of an inning, walking one.
Jesperson, Gust, Jack Gorman, and Kellen Smith each collected one hit to lead Ohio Valley.
Eau-Claire advances to the semi-final game on Thursday, August 2021
Game Roster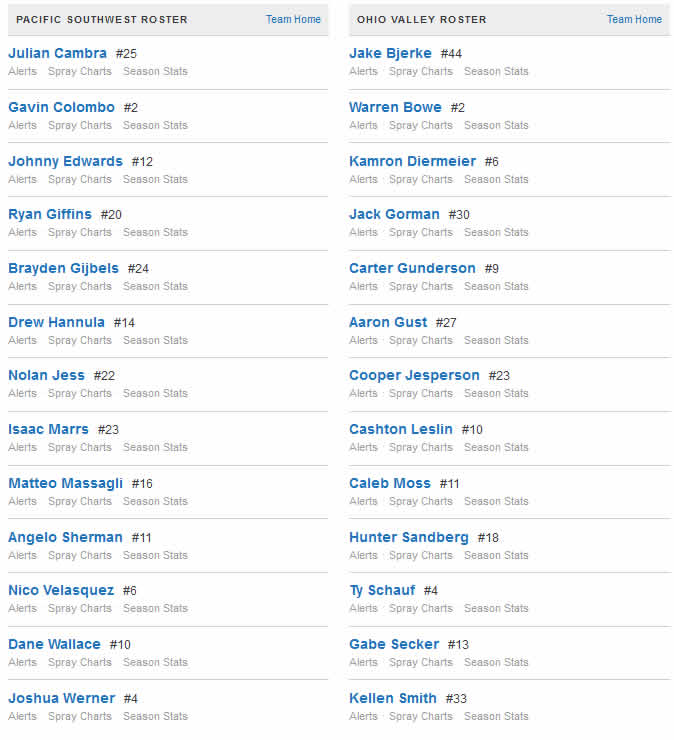 Tri-Valley (Pacific Southwest) Stats (Game Changer)
Eau-Claire (Ohio Valley) Stats (Game Changer)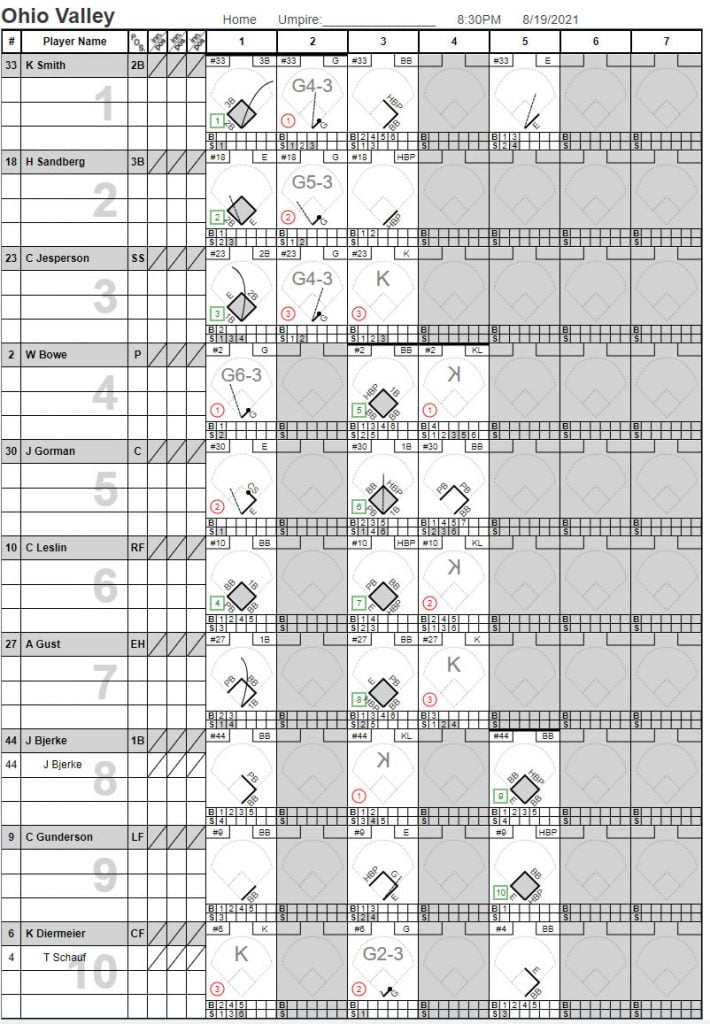 On to the Semi-Finals
With just four team remaining after tonight's games, the semi-finals schedule will be updated here