These nine-part articles provide insights and guidance for both players and parents, covering every aspect of baseball tryouts —from preparation and skill mastery to understanding the age dynamics, and strategic decisions for off-season play
By diving deep into the nuanced discussions around 'playing down', identifying potential five-tool players, and weighing the pros and cons of rec vs. travel teams, these articles empower readers to make informed decisions for their or their child's baseball journey, fostering growth and success in the sport
---
Making the Cut
I still remember the first time I laced up my cleats, nervously adjusting my baseball cap as I stepped onto the freshly groomed field for my first baseball tryout. I can still feel that potent mix of anticipation and anxiety, eagerly talking with chatty players and the sharp scent of freshly cut grass.
As an enthusiastic kid who lived and breathed baseball, the fast-approaching tryout date was exciting and scary. While having a blast playing fall baseball, I knew making the team would be the highlight to cap off my year.
Now as a parent and experience as a youth baseball coach, I've learned that preparation can make the difference between a hit and a miss, a win and a loss, making the team or heading home.
So gear up because this series is your ultimate guide to navigating the complexities of the beloved game. Your journey into the depths of baseball starts here.
Regional Differences
From the sun-drenched states where baseball practically never sleeps, to regions where the sport hibernates during harsh winters, it's important to understand that your location may may play by the different seasonal calendar due to climatic factors and local traditions.
Diving in
We've crafted these articles specifically for the novice parents and players who are just stepping up to the plate in the world of baseball.
From understanding the nuances of the sport to preparing for your first big tryout, these posts offer the knowledge and insights to navigate your exciting new journey with confidence and enjoyment. Welcome to the baseball community!

Dive headfirst into our detailed guide on baseball tryout preparation—a comprehensive roadmap designed to help you put your best foot forward on the field. From fitness conditioning to mental readiness strategies, this post is your blueprint for acing those tryouts and making a lasting impression on the coaches.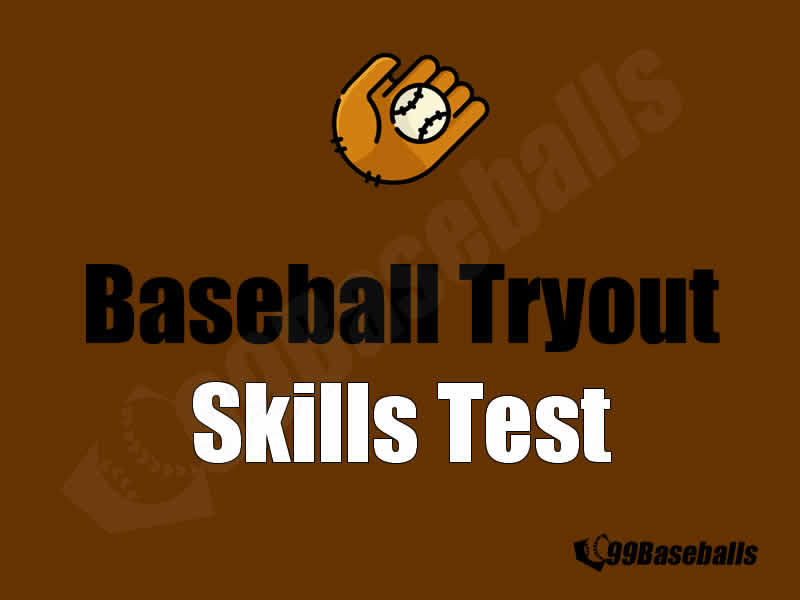 Our post on baseball tryout skills and drills is your go-to manual for mastering the essential techniques to shine in tryouts. Offering a deep dive into the must-have skills, coupled with practical drills for each, this guide ensures you stand out from the crowd with your precision, agility, and strategic prowess (Link Coming Soon).
Making the cut post is a comprehensive guide that takes a deep dive into the youth baseball player evaluation and selection process of baseball tryouts, offering valuable insights for aspiring players on how to stand out and secure their spot on the team.

Navigating the intricate age dynamics in youth baseball becomes a breeze with our 'League Age Calculator' post. This guide demystifies the age groupings and cut-off dates, enabling you to effectively plan your player's progression and maximize their opportunities at every stage of their baseball journey.
With our "Deciding to Play Down" post, we unravel the complexities surrounding the controversial decision to have your child compete in a lower age group. We provide an unbiased analysis of the potential advantages and drawbacks, offering you a well-rounded perspective to make an informed decision that best supports your child's baseball aspirations.
We dissect the key differences between recreational and travel baseball, providing you with an in-depth comparison to help determine the best fit for your young athlete's development and enjoyment of the game. This post will explain the commitment, cost, competition level, and overall experience of both options to help you make an informed decision tailored to your child's needs and goals.

Explore the coveted concept of a 'Five-Tool Player' with our insightful post, as we break down what it means to excel in the five key skill areas: speed, arm strength, fielding, hitting for average, and hitting for power. Uncover the signs of a budding five-tool player and learn how to cultivate these abilities, potentially setting the stage for exceptional performance and heightened success in the sport.
Our post on "What to Do After Spring Season is Over" provides guidance on how to productively utilize the off-season, whether it's refining skills, recovering, or exploring other opportunities in the sport. Navigate this crucial transition period with ease, setting the stage for continuous improvement and readiness for the next playing season.

We explore the pros and cons of participating in fall ball, offering a balanced perspective to help you evaluate if it aligns with your player's development goals and personal life. From potential benefits like additional practice and skill enhancement, to considerations such as burnout and time commitment, this post empowers you to make an informed decision about extending your baseball season into the fall.
Securing a spot on the baseball team is more than just about talent. It is also about preparation, strategy, and commitment, both on and off the field.
By focusing on key skills, understanding the age factors, and choosing the right team or league for your abilities and goals, you can dramatically increase your chances of making the cut.
Lastly, being a great player is about more than just individual success. It's about being a team player, demonstrating sportsmanship and continuously striving to learn and improve.
If you have a baseball tryout story to tell, we would love to hear from you! Please leave your comment below.