There are so many baseball glove manufacturers and creating a comprehensive list of all glove makers is difficult since companies are constantly emerging and dying, and small companies may only be known to specific regions.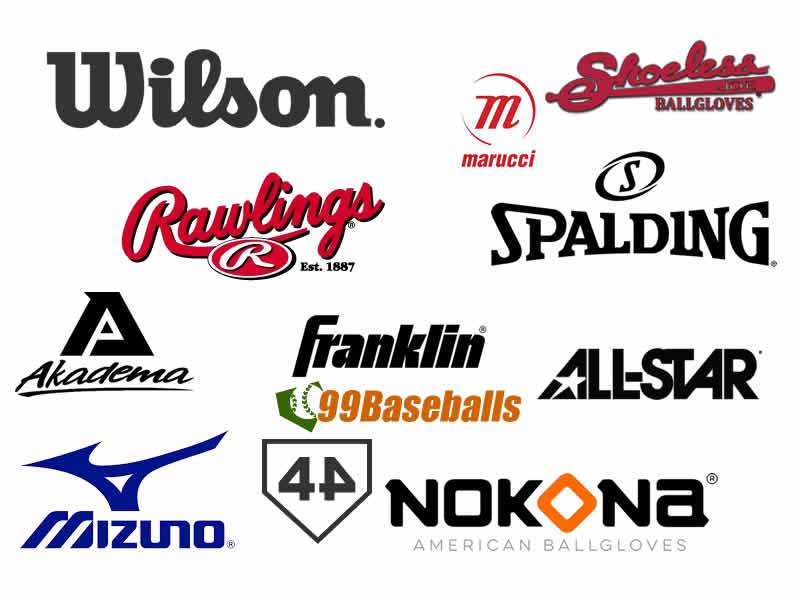 However, there are several glove manufacturers that are instantly recognized by many, including Rawlings, Wilson, Franklin, Nike, Easton, and Mizuno, to name just a few.
Looking further, there are less well-known brands that produce gloves with high craftsmanship, including All-Star, Akadema, Nokona, and Shoeless Joe.
Many of these trusted brands have been making baseball gloves for a very long time and their trust was earned by using premium quality materials, good design, and crafted by highly skilled workers.
Large Glove Makers
Large glove makers have established themselves as leaders in mass-produced baseball gloves using quality materials and workmanship.
There are too many to list, so I will briefly mention four companies that are most recognized by youth baseball players.
Rawlings
Rawlings, established in 1887, holds a distinguished place as the oldest and most renowned glove manufacturers today. It has long history of producing high-quality gloves for t-ball to MLB players and has a dominant global presence.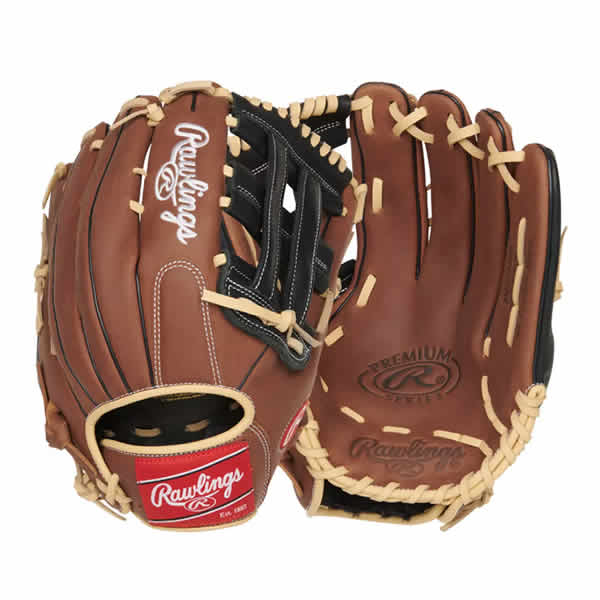 Over the years, Rawlings has continued to introduce new technologies and designs pertaining to the sport of baseball to meet the changing needs of players and help them perform at their best on the field. With its rich history and commitment to quality, Rawlings remains a leading name in the world of baseball gloves. Rawlings is owned by the Major League Baseball and recently purchased Easton.
Wilson
Wilson Sporting Goods, founded in 1913, was founded by Thomas E Wilson.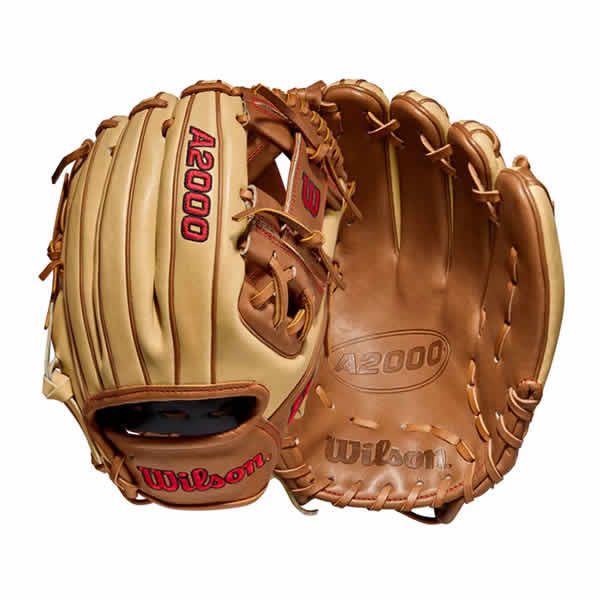 It is behind Rawlings as one of the most respected glove makers in the field today with its comprehensive collection of gloves designed for different positions and player levels. Wilson is involved with many sports, including baseball, basketball, soccer and others.
Mizuno
Mizuno began crafting baseball gloves in 1906 in response to the rising popularity of baseball in Japan,. As a Japanese company renowned for its top-notch sporting equipment, including its prized gloves, Mizuno offers a diverse range of gloves suitable for different positions and skill levels.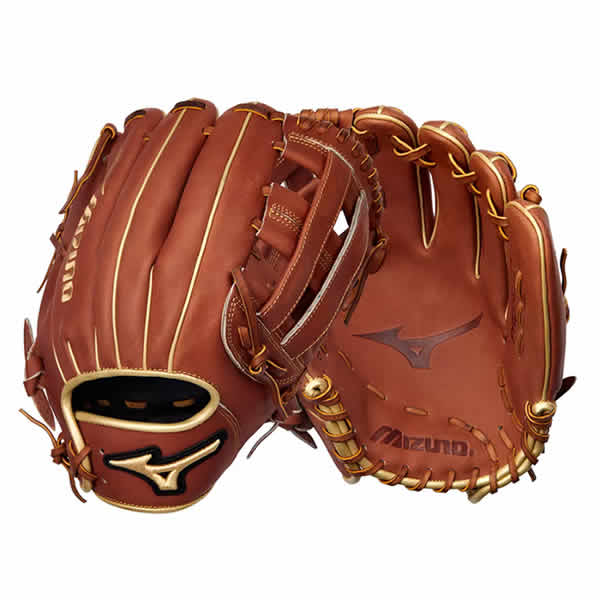 With a reputation for manufacturing gloves that are both long-lasting and comfortable, Mizuno has established itself as a leading provider of quality baseball gloves with many baseball players in America.
Franklin
Franklin Sports was founded in 1946 and is a well-known sporting goods brand across all types of sports.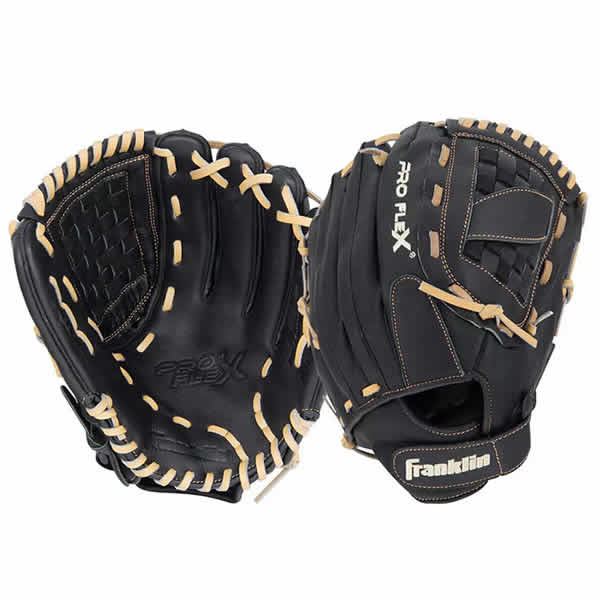 Franklin baseball and softball gloves are intended primarily for beginner to intermediate level players, and are designed to provide players with comfort, support, and performance on the field. Many of the features found in Franklin gloves, such as the "Perfect Fit" system and the "Ventilated Palm" design, are designed to ensure that kids have fun while learning the game of baseball or softball.
Spalding
Sadly, Spalding no longer produces baseball equipment, but we felt obligated to mention it because Spalding created the world's first baseball glove in 1877.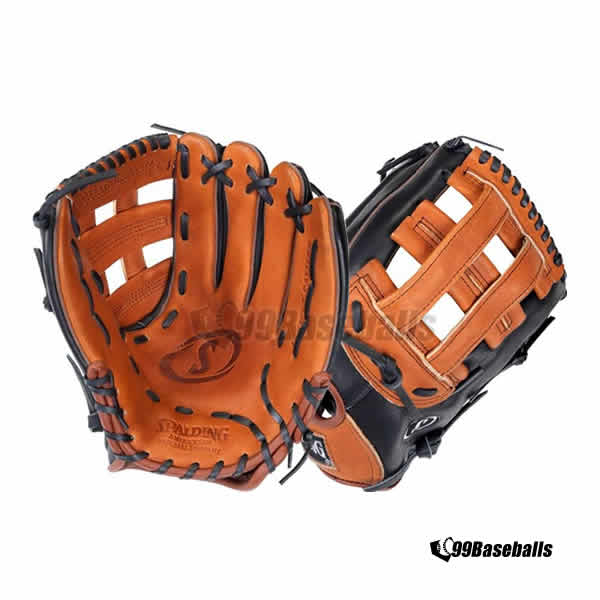 Before 1975, Spalding provided "every baseball ever used" by the American and National League at around two dollars for each baseball (adjusted for inflation, it would be approximately eleven dollars in 2023).
According to the NY Times newspaper published in June 1975, Spalding attempted to "modestly increase" the price of each baseball, but the leagues severed the relationship instead.
Shortly after Russell brands (owned by Berkshire Hathaway) acquired Spalding in 2006, it exited the baseball market and focused on producing equipment for basketball and other sports, including softball.
Small Glove Makers
Many competitive youth and professional baseball players purchase baseball gloves from niche manufacturers.
Unlike mega corporations, small glove makers focus more on individual craftsmanship using high-quality materials, which means these gloves may last longer than mass-produced baseball gloves.
Nokona
Nokona (based in Nocona, Texas) is an American company specializing in making fielding gloves used by MLB players and many 13U and older players.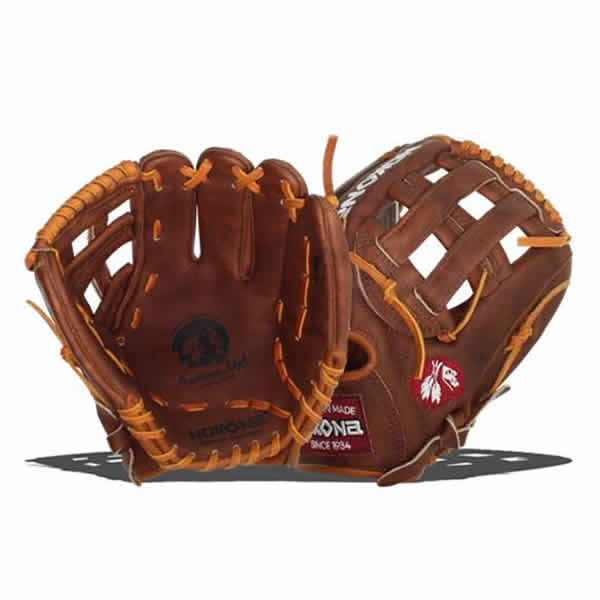 As one of the most recognized niche baseball glove makers in this category, Nokona offers seven types of leather in over 30 colors in many of their glove models.
Nokona's highly rated gloves include the X2 Elite, the Walnut, and the American Legend series of gloves, favored by many professional players for their custom fit and feel.
All-Star
All-Star offers many baseball equipments. It is best known for producing great mitts, helmets, chest protectors, and leg guards for catchers.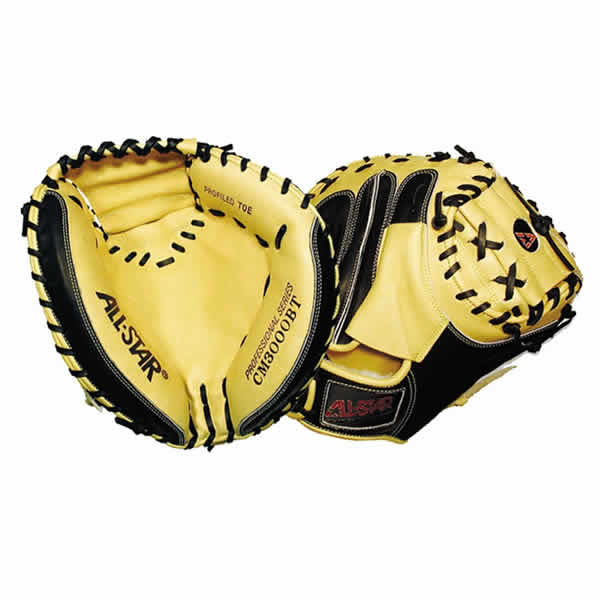 Many 10u-12u competitive travel catchers use All-Star gear such as the System Seven, the Pro Elite, and the Pro Gold.
For more information on catcher's equipment, please refer to the "Complete Guide to Youth Baseball Catchers Equipment Gear."
Akadema
Akadema is a relatively young company founded in 1986.
Based in New Jersey, Akadema offers a range of customization options, including color, webbing, and stitching choices, allowing players to create gloves that perfectly meet their needs and preferences.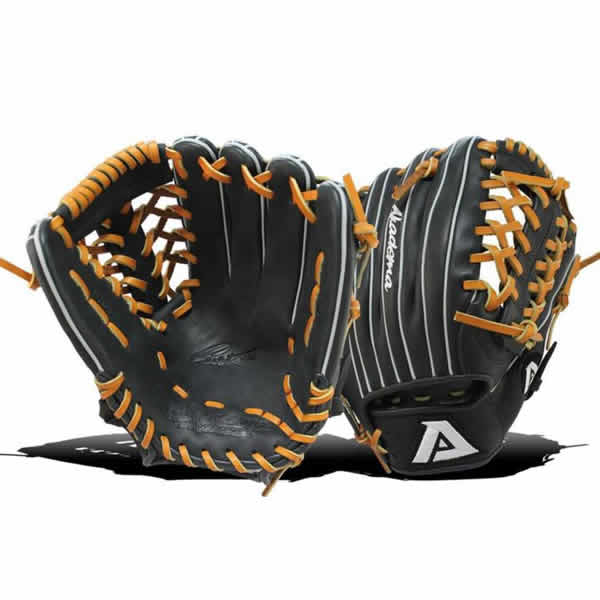 Akadema includes their patented Tri-Tension technology with their baseball gloves, like the ARA-11 Pro Soft, ADG-12 Pro Soft, and APM-219 Pro Soft models.
Akadema offers solidly built gloves used by players at different levels and positions on the field.
Shoeless Joe
Shoeless Joe Ball Gloves is a Kansas-based company founded in 1984.
It is a smaller glove manufacturer that produces custom, handcrafted baseball gloves.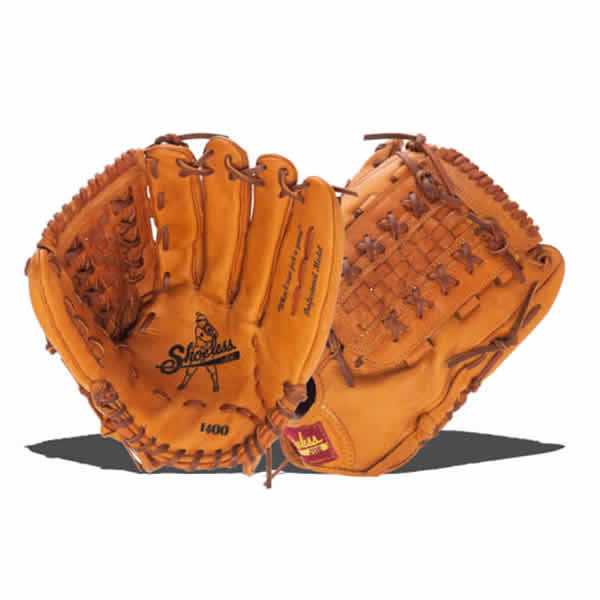 Named after Joseph Jackson's nickname, Shoeless Joe offers Pro Series, the Gamer Series, and the Vintage Series gloves that are very popular among youth and adult recreation ball players.
Baseball Glove Makers (mass produced)
Asics (limited availability via online retailers)
Dunamus Sports (offline)
Hatakeyama Baseball Gloves (offline)
MacGregor (gloves made via licensed third party)
Reebok (no longer makes baseball equipment)
Schutt (now owned by Certor Sports Brands; no longer makes baseball equipment)
Spalding (no longer makes baseball equipment)
Baseball Glove Makers (handcrafted)
Brett Brothers (offline)
MTZ Pro (defunct)
SAF Baseball Gloves (offline)